NOT JUST A SWEAT PROOF UNDERSHIRt. A TOOL TO LIVE YOUR BEST LIFE
Sweat Proof Undershirts
Where design and fashion meet sweat proof innovation to keep your underarms free from visible sweat stains.
This combination of high-end aesthetic and sweat proof engineering is the key to the undershirt's sweat management ability, giving you protection and confidence where it's needed most.
Combining reinforced absorbent layers with a sweat proof barrier the undershirt guarantees your underarm area stays absolutely dry.

Made in the European Union. You have the choice of Supima cotton, considered the world's finest cotton or organic cotton, whereby you'll be supporting our planet as we journey towards a sustainable future.  With either choice your skin will thank you. We'll be introducing an eco-friendly micro modal collection in 2020.
Enjoy the freedom of styling it dry.
View Collection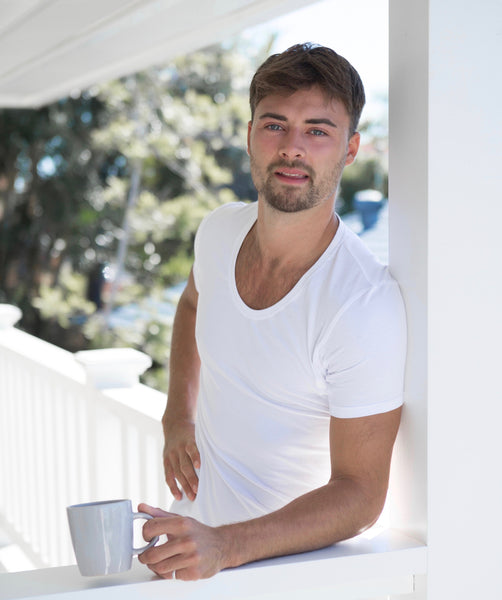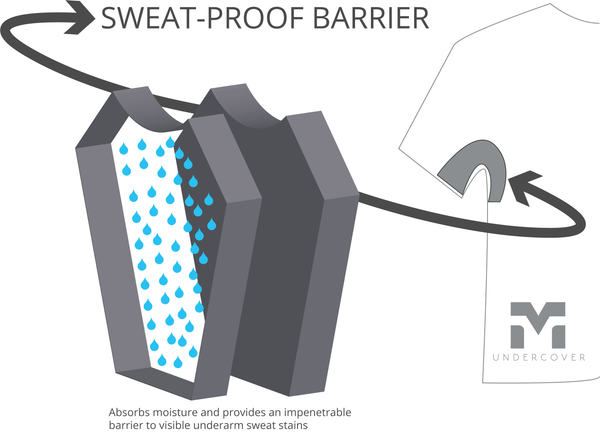 Key Features
Proudly Australian our undershirts are made in the EU, known for its quality. Finer details are embedded within its intelligent design. It contours the body without feeling restrictive, giving full range of motion.
Made from the highest quality cottons, the undershirt offers:

• Underarm sweat proof protection
• Breathability
• Natural fibers
• Light and soft on the skin
• Hypoallergenic 
MATT KING UNDERCOVER, We've got you covered